Welcome to the Department
of Pathology and Molecular Medicine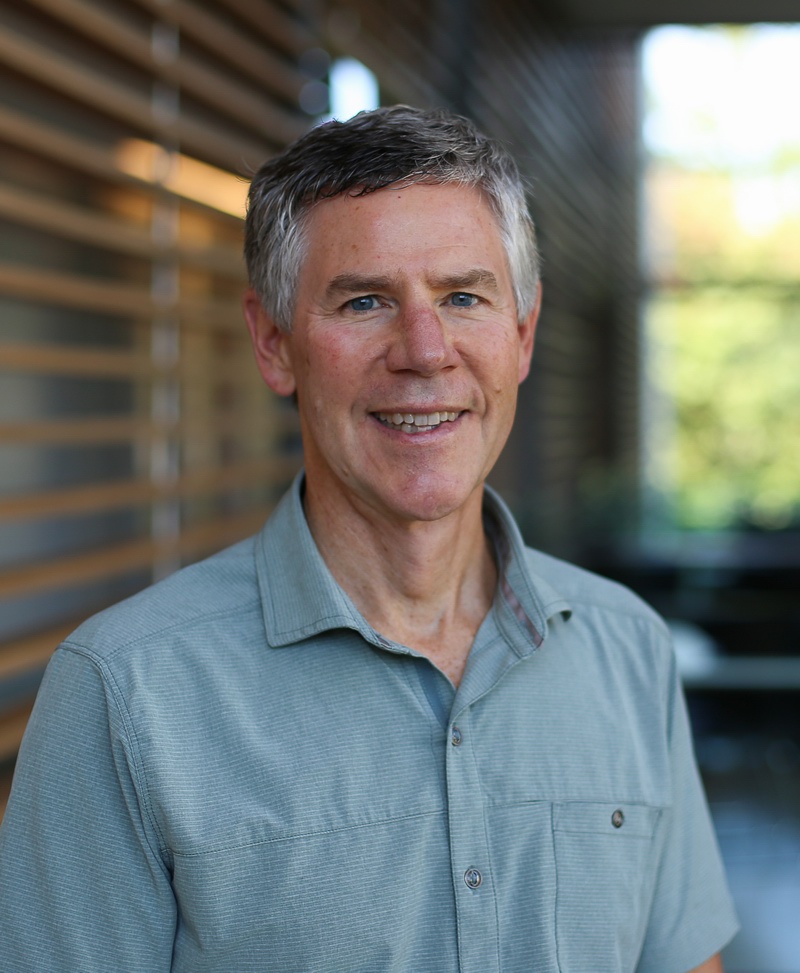 I am delighted to have recently assumed the role of Head in the Department of Pathology and Molecular Medicine (DPMM) at Queen's. This is an exciting time of growth and innovation in our Department which is uniquely placed at the interfaces between basic biomedical sciences, clinical laboratory services and the emerging field of personalized molecular medicine.
DPMM is home to many vibrant research programs with focussed areas of excellence including cancer biology and molecular hemostasis. We host the Queen's Laboratory for Molecular Pathology core research facility and also the Canadian Cancer Trials Group tumour bank. The well established DPMM Graduate program offers Master's and PhD degrees and a recently added a combined BScH/MSc degree that allows students to transition 4th year undergraduate research projects into accelerated Master's degrees.

>

Spotlight
From: https://www.ctg.queensu.ca/cctg-has-received-matching-infrastructure-funding-ontario-research-fund
Queen's University played host to a research funding announcement with Dr. John Fisher, Vice-Principal (Research), Queen's University and Ms. Sophie Kiwala, MPP for Kingston and the Islands. Along with a number of awards, it was announced that CCTG has received matching infrastructure funding from The Ontario Research Fund to support the purchase of a histology slide scanner.
The Ontario Research Fund - Research Infrastructure, Small Infrastructure program helps cover the costs of acquiring or renewing research equipment, for example; specimens, scientific collections, computer software or information databases.
The investment in the scanner will enable CCTG to share digitized slides from tumour specimens with expert pathologists across Canada, enlisting their expertise in diagnosis and classification of tumours as well as quantify new biomarkers that could lead to improved treatments in three new trials. It will also enhance CCTG's precision medicine program by supporting computer-assisted analysis of digital images as well as CCTG's biobank capabilities to support future research.
In August, The Canadian Foundation for Innovation, John R. Evans Leaders Fund (JELF) announced a funding award of $197,065 to allow CCTG to acquire a state-of-the-art digital histology slide scanner. Both the Ontario Government and the Canada Foundation for Innovation provide in-kind funding and this event acknowledges the other half of the funding award.
qlmp2018march
From: http://www.queensu.ca/gazette/stories/provincial-funding-strengthen-queen-s-research-teams
The Ontario government announces funding to support new Queen's research teams and laboratory operations.
A total of 17 Queen's researchers are receiving a combined $2,942,914 in funding from the Government of Ontario through the Ontario Research Fund - Research Infrastructure programs and Early Researcher Awards - efforts designed to bolster the capacity of research teams and laboratories.
Additionally, 14 researchers were awarded support through the ORF Small Infrastructure Fund which helps cover the cost of acquiring or renewing research equipment, specimens, computer software, and other operational technology for laboratories.
"Innovative research is essential for future economic growth and I am thrilled with the investments being made in projects in Kingston and across Ontario," says Sophie Kiwala, MPP for Kingston and the Islands. "The world-class research being conducted at Queen's University is an immense source of pride for myself and our region and I look forward to seeing the results of this funding."
mulligan2018march
From: http://www.queensu.ca/gazette/stories/fireflies-light-way
Queen's University researcher Xiaolong Yang and his research team have developed a light emission-based biosensor that uses firefly luciferase (the enzyme that allows fireflies to light up) to monitor cancer cell activity and help find new ways to fight the spread of cancer.
Research has previously shown that changes in Hippo signaling proteins may be responsible for cancer development but there is currently no system to quantify how these proteins change in cancers. This breakthrough discovery could improve cancer diagnosis and treatment.
Xiaolong Yang (Pathology and Molecular Medicine) has developed a new biosensor that monitors cancer cell activity. "Our labs have recently shown that aberrant changes in a group of proteins called the Hippo signaling pathway may be involved in cancer development," says Dr. Yang. "In this study, by using the luciferase enzyme extracted from fireflies as a reporter, we have created a new biosensor tool that allows researchers to measure the activity of the Hippo signaling pathway protein in cancers in real-time."
Dr. Yang adds that studies show that the Hippo signaling proteins are critical for cancer angiogenesis, a process by which tumours make blood vessels during their growth and spread.
"Almost all people have family members or friends who are diagnosed with or die of cancer," says Dr. Yang. "Our new tool allows us to detect cancerous cells' behavior in a new way and will help future development of therapeutic drugs for preventing the most devastating and drug-resistant cancers from growing or spreading."
More than 90 per cent of cancer deaths are due to spreading of cancer cells to other organs of the body (metastasis) at late stages of cancer progression. Unfortunately, there is currently no cure for treating metastatic cancers. Dr. Yang's novel research findings provide new evidence that targeting the Hippo signaling protein is very effective in cutting the nutrient supply of cancer cells through inhibiting blood vessel formation. This discovery may provide new hope for treating metastatic cancer patients for successful cancer treatment in the future.
Moreover, since defects in angiogenesis also play important roles in many other diseases such as age-related macular degeneration, cardiovascular disease, and diabetes, the new discovery may also provide a new way of fighting these diseases that affect the lives of millions of people around the world.
Working with Dr. Yang on the research were PhD candidates Taha Azad, Helena J. Janse van Rensburg, and Ben Yeung, and research associate Yawei Hao. The research was published in Nature Communications.
yang2018march
Our aim is to provide a unique experience introducing and encouraging students keenly interested in science to explore the scientific method. The program is designed to share the knowledge, expertise and enthusiasm of graduate students with youth who may not have opportunities in their own communities.
Co-ordinators of the program are Dr. Bruce Elliott (Emeritus Professor, Dept. Pathology and Molecular Medicine) and Lisa Doxtator (Aboriginal Community Outreach Liaison). Assistant co-ordinators are Chelsea Jackson and Sarah Nersesian (MSc. Candidates, Pathology and Molecular Medicine & Biomedical and Molecular Sciences). Three graduate student mentors, Nicole Morse, Natasha Vitkin, and Matteo Zago-Schmitt have been trained, and are meeting weekly with their mentees at the Four Directions Centre during the school year.
We have recruited three First Nations students in grades 10-11 through the Limestone District School Board. Project choices include ideas in a general science stream (e.g. biology, chemistry, physics), as well as a specific interest stream in the health sciences (e.g. cancer and computers).
The Mentorship Program has been approved by the Queen's Offices of Environmental Health & Safety and Risk Assessment & Insurance. Administrative support has been provided by the Four Directions Centre, and the Limestone District School Board.
research2018march
Queen's Laboratory for Molecular Pathology - Complete Histopathology, Molecular and Image Analysis Services
EVENTS
2018 March 2nd - The Departmental Library - Richardson Lab Room 306C - goes out of service. The room has been emptied and is awaiting its new occupants.
Friday 2018 March 23
07:30-13:30 PostDoc Office Richlab306A to move to Richlab306C
9:00-9:30 Gross Rounds - NOT scheduled this week
10:30-11:20 Path 310 - Walter Light Auditorium - ILM2 - Dr. Hough
1:30-2:30 Hematopathology Morphology Round - Autopsy Conference Rm.
---
Tuesday March 27
4:00-5:00 Path 830/930 Dept Research Seminar - NOT scheduled this week
Thursday 2018 March 29
07:30-14:00 Multihead Microscope moves from Douglas138 to Richlab306A
Friday 2018 March 30 - Good Friday Stat Holiday
---
Monday 2018 April 02
The Douglas Multihead Microscope will be moved into Richardson Lab 306A starting early this morning and be completed before Tuesday 2pm
---
See the Queen's University Events Calendar here
---
Courses offered in 2017 September: CANC497 * CANC499 * PATH425 * PATH499 * PATH822
Courses offered in 2018 January: CANC440 * PATH310 * PATH430/826
Courses offered in 2018 September: CANC499 * PATH425 * PATH499 * PATH823
---
Announcements / Notices
2018 March 13
Research Day
The Twenty-First Annual Meeting for Health Sciences Research Trainees is set for Wednesday, June 13th, 2018 with poster presentations in the BioSciences atrium and oral presentations in School of Medicine, room 132A. This all-day meeting has been organized in order to provide a forum for graduate students, postdoctoral fellows, research project students, medical students, and clinical residents of the Faculty of Health Sciences and related Schools/Faculties at Queen's University to discuss their recent research findings.
2018 March 01
Office and Room changes for 2018 March: The Library 306C will be emptied on March 2nd and be painted and cleaned. Afterward, the PostDoc office Richlab306A will move into Richlab306C. Richlab 306A will then be painted and cleaned. On or before March 30th, the Multihead Microscope will move from Douglas138 into Richlab306A. Exact dates are unknown at this time as we are waiting for painting and cleaning scheduling. Moves will take approx 1 day each.
2018 February 10
As you may have heard on 2018 February 10, Kingston Health Sciences Center is providing all former KGH users a new email address. The new format for email will be firstname.lastname@KingstonHSC.ca
Old addresses at kgh.kari.net will continue to work/receive mail for some months but all outbound mail will appear to be from the new address of kingstonhsc.ca .
Addresses listed on this website have been updated.
2017 October 02
After 25 years, the email server cliff.path.queensu.ca has been decommissioned and shut down.
Please remove any addresses you may have that reference cliff.path.queensu.ca or path.queensu.ca from address books or distribution lists.
Job Opportunities
Tier I Canada Research Chair in Bioinformatics
Faculty of Health Sciences and Department of Pathology and Molecular Medicine Queen's University, Kingston, Ontario, Canada The Faculty of Health Sciences (https://healthsci.queensu.ca/) and the Department of Pathology and Molecular Medicine at Queen's University are seeking an international leader and innovator in the areas of bioinformatics and health analytics. Applicants should have an established research program focused on precision medicine, particularly in relation to the identification of cancer diagnostic and prognostic markers and potential therapeutic targets. The successful candidate will become the designated nominee for an approved Tier I Canada Research Chair (http://www.chairs-chaires.gc.ca/program-programme/index-eng.aspx). This is a tenured appointment at the level of Professor.
Posted 2018 Feb 15
Complete information here

ACADEMIC ANATOMICAL PATHOLOGIST Queen's University, Kingston, Ontario, Canada The Department of Pathology and Molecular Medicine in the Queen's University Faculty of Health Sciences is recruiting an academic Anatomical Pathologist with diagnostic expertise in dermatopathology and with the ability to participate in other diagnostic pathology subspecialties, particularly nephropathology. The ability to contribute to autopsy pathology would be considered an asset.
Posted 2017 Dec 19
Complete information here

ACADEMIC GENERAL OR ANATOMICAL PATHOLOGIST
The Department of Pathology and Molecular Medicine in the Queen's University Faculty of Health Sciences and its affiliated teaching hospitals is recruiting an Academic General Pathologist, or an Academic Anatomical Pathologist with expertise in one or more clinical laboratory medicine disciplines, to provide service and leadership at our academic health sciences centre and in our region's community hospitals. We are a very collegial department, with a strong culture of clinical service excellence, education, scholarship and clinical leadership.
Posted 2017 Nov 22
Complete information here
---
NIBDGL
Welcome to The Canadian National Inherited Bleeding Disorder Genotyping Laboratory Providing molecular diagnostic services to the Canadian inherited bleeding disorder community.
---
QLMP
Welcome to the Queen's Laboratory for Molecular Pathology
The QLMP is part of the Department of Pathology and Molecular Medicine at Queen's University, Kingston, Ontario. The QLMP provides rapid and economic advanced pathology services to researchers, students, clinicians, and private sector groups. The QLMP promotes productive interactions between scientists, clinicians, pathologists, and others by supporting research projects of common interest.
The QLMP offers a wide array of services including:
Whole slide scanning
Customized immunohistochemistry and immunofluoroscence
Image analysis tools
Secure web database access and storage
Electron Microscopy