Welcome to the Department
of Pathology and Molecular Medicine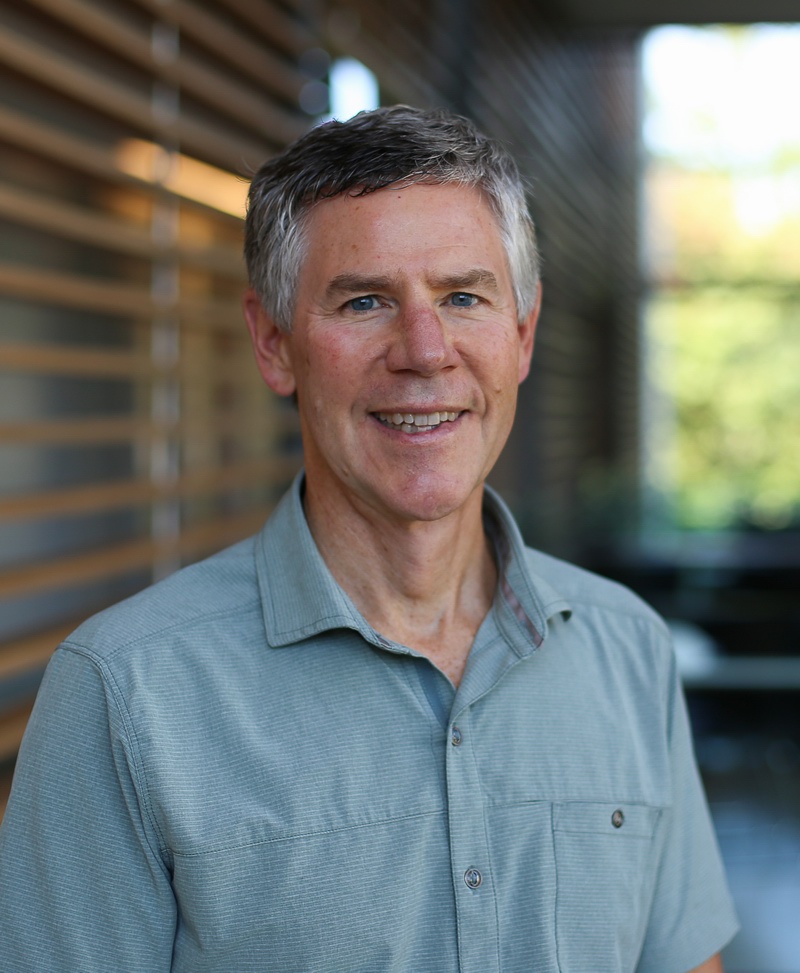 I am delighted to have recently assumed the role of Head in the Department of Pathology and Molecular Medicine (DPMM) at Queen's. This is an exciting time of growth and innovation in our Department which is uniquely placed at the interfaces between basic biomedical sciences, clinical laboratory services and the emerging field of personalized molecular medicine.
DPMM is home to many vibrant research programs with focussed areas of excellence including cancer biology and molecular hemostasis. We host the Queen's Laboratory for Molecular Pathology core research facility and also the Canadian Cancer Trials Group tumour bank. The well established DPMM Graduate program offers Master's and PhD degrees and a recently added a combined BScH/MSc degree that allows students to transition 4th year undergraduate research projects into accelerated Master's degrees.

>

Spotlight
Posted 2017 May 04
---
Congratulations to Sarah Maritan and Nicole Morse whose outstanding academic accomplishments have been rewarded with Canada Graduate Scholarships-Master's (CGS-M). Sarah is in the first year of our Master's program with Dr. Lois Mulligan, where she is studying the RET oncogene and its involvement in colorectal cancer.
Nicole is beginning her first year in Dr. David Berman's laboratory, where she will be exploring the use of an exciting new mass spectrometry based biomarker approach to more accurately diagnose prostate cancer.
The Department of Pathology & Molecular Medicine is delighted to have recruited these exceptional students, and look forward to seeing their accomplishments in the coming years. Congratulations to a wonderful start to your research careers.
maritanmorse2017may
Posted 2017 May 04
---
Alison Michels awarded the JTH Editor's Award 2017.
Congratulations to Alison Michels (MD/PhD candidate and CIHR recipient in the Clinical and Molecular Hemostasis Research Group) on being awarded the JTH Editor's Award for one of the best published articles of 2016 by investigators younger than 35 years of age. The award will cover her travel to the ISTH 2017 Congress in Berlin.
This work will also be featured in the Journal of Visualized Experiments at the end of the month.
michels2017may
EVENTS
Monday 2017 May 22 - Victoria Day Stat Holiday
Tuesday 2017 May 23
9:00-10:00 Neuropathology Conference - Autopsy Conference Rm.
1:45-2:45 GI & Liver Conference - Multihead Microscope Rm
4:00-5:00 Path 830/930 Department Research Seminar - Dr. Mary Bebawy - Head, Cancer Cell Biology and Therapeutics, Discipline of Pharmacy, Graduate School of Health, University of Technology, Sydney, NSW, Australia "Drug Pumps and Vesicles: The complex face of cancer multidrug resistance"
Wednesday 2017 May 24
8:00 - 8:55 Slide Review for Royal College Exam - Richardson Lab Rm. 102 - Dr. L. Chen
9:00 - 9:55 Genitourinary - Richardson Lab Rm. 102 - Dr. C. Davidson
10:00-10:55 Micro Round - Multihead Microscope Rm - Dr. T. Childs
11:00-11:55 Critical Appraisal and Evidence Based Medicine - Richardson Lab Rm. 102 - Dr. L. Shepherd
Thursday 2017 May 25
12:30-1:30 Pathology Grand Rounds - Ricardson Lab Amphitheatre - Dr. Peter Greer - ARPIN: A Novel Regulator of Actin Branching and a Potential Anti-Metastasis Therapeutic
4:00-5:00 Renal Biopsy Rounds - -Multihead Microscope Rm
Friday 2017 May 26
9:00-9:30 Gross Rounds - Dr. A. Wang - -Gross Room
12:00-1:00 Cardiovascular Pathology Mini Series - Richardson Lab Rm. 102
1:30-2:30 Medical Legal Work Rounds - -Richardson Lab Amphitheatre
1:30-2:30 Hematopathology Morphology Round - -Autopsy Conference Rm
---
Courses offered in 2017 September: CANC497 * CANC499 * PATH425 * PATH499 * PATH822
Courses offered in 2018 January: CANC440 * PATH310 * PATH430/826
---
Announcements
2017 March 31
The departmental email server cliff.path.queensu.ca (running since 1992), will be shutdown and removed from service at the end of 2017. Most users have since migrated to either queensu.ca or kgh.kari.net addresses already, but there are still a few transitioning.
Please remove any addresses you may have that reference cliff.path.queensu.ca or path.queensu.ca from address books or distribution lists. Autoreply email has also been going out for some time, notifying the sender of the changes.
And for those who have asked, "cliff" if from the TV Sitcom Cheers, where a character named Cliff Claven was a mailman.
Job Opportunities
ACADEMIC ANATOMICAL PATHOLOGIST
Queen's University, Kingston, Ontario, Canada
The Department of Pathology and Molecular Medicine in the Queen's University Faculty of Health Sciences and its affiliated teaching hospitals is recruiting an academic Anatomical Pathologist with subspecialty training/expertise in gastrointestinal pathology with the ability to participate in other diagnostic pathology subspecialties and potentially autopsy pathology. Posted: 2017 May 12 Complete information here
---
QLMP
Welcome to the Queen's Laboratory for Molecular Pathology
The QLMP is part of the Department of Pathology and Molecular Medicine at Queen's University, Kingston, Ontario. The QLMP provides rapid and economic advanced pathology services to researchers, students, clinicians, and private sector groups. The QLMP promotes productive interactions between scientists, clinicians, pathologists, and others by supporting research projects of common interest.
The QLMP offers a wide array of services including:
Whole slide scanning
Customized immunohistochemistry and immunofluoroscence
Image analysis tools
Secure web database access and storage
Electron Microscopy
---
NIBDGL
Welcome to The Canadian National Inherited Bleeding Disorder Genotyping Laboratory Providing molecular diagnostic services to the Canadian inherited bleeding disorder community.