Welcome to the Department
of Pathology and Molecular Medicine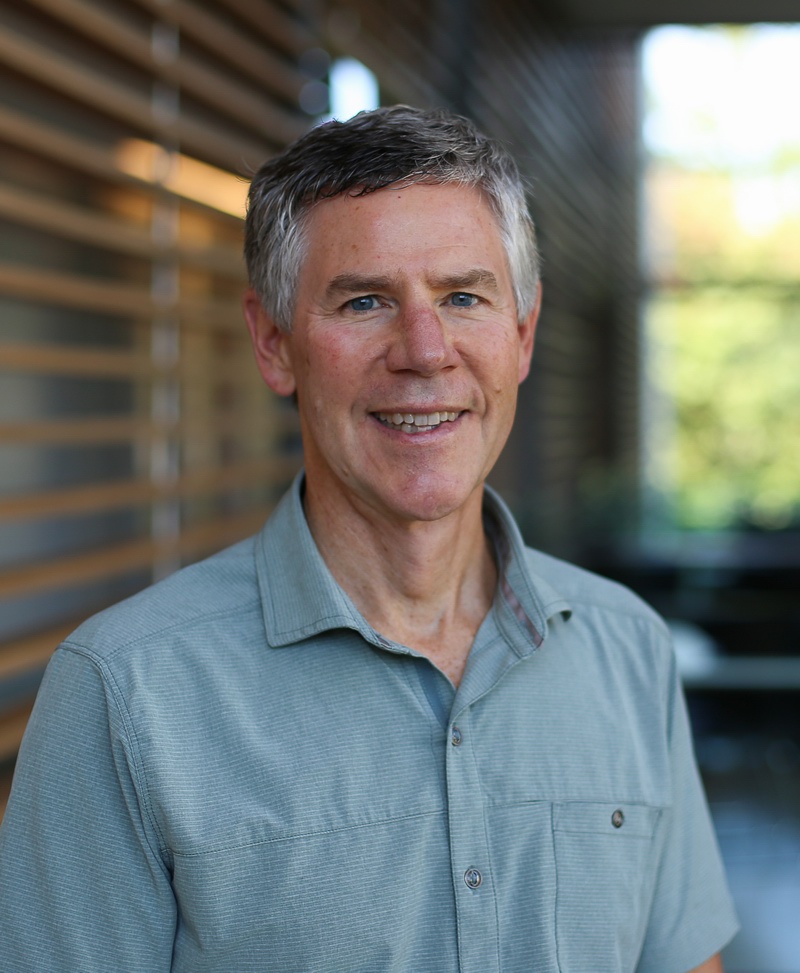 This is an exciting time of growth, innovation and success for our Department which is uniquely placed at the interfaces between basic biomedical sciences, clinical laboratory services and the emerging field of personalized molecular medicine. Our clinical faculty membership has been rejuvenated and expanded over the last two years with no less than 10 success recruitments, 4 of which represent newly funded positions. We are also looking to expand our basic science programs and are actively recruiting a Tier 1 Bioinformatician and also a translational basic science researcher.
Spotlight
Posted 2019 May 14

Queen's University recently awarded its highest research-related honour to nine faculty members internationally recognized for contributions to their respective fields of study. Each recipient was named a Distinguished University Professor for exhibiting an outstanding and sustained research record, teaching excellence, and significant and lasting contributions to Queen's, Canada, and the world.
The inaugural group of Distinguished University Professors includes:
Susan P. C. Cole, Distinguished University Professor, Queen's Cancer Research Institute

The work being done here at Queen's in many different academic disciplines is contributing to our understanding of the world and the overall global body of knowledge in many fields," says Daniel Woolf, Principal and Vice-Chancellor."To celebrate this level of world-class excellence in research and teaching, it is my pleasure to designate nine of our most accomplished faculty members as Distinguished University Professors."

cole2019may
Posted 2019 April 22

Congratulations to Dr. Dalila Villalobos won the Invisible Discoveries category with a picture of a normal prostate gland in the Queen's Art of Research photo contest.
Invisible Discoveries - Love under the Microscope - Dalila Villalobos, Postgraduate Medical Education, Anatomical Pathology (MD, Resident), Kingston Health Sciences Centre.
Description: As pathologists in training, we are constantly reminded that both human cellular responses and the most deadly medical conditions can be unexpectedly beautiful under the microscope. We are trained to be detail oriented and to understand disease in all its forms because abnormalities will only present to the eye that knows what to look for. This photo captures a normal prostatic gland with its characteristic double layer and irregular branching. The moment we diagnose a benign condition in a patient that is anxiously awaiting for results is always rewarding. But, if, on top of that, we see heart-shape glands, it is inspiration.
villalobos2019apr
Posted 2019 April 11


We are pleased to announce that Dr. Christine Orr is the recipient of this year's William Corbett Award.

It is a testament of Christine's diagnostic excellence and academic achievement during her studies within the Department of Pathology and Molecular Medicine.

The W.E.N Corbett award was originally established when W.E.N (William) Corbett retired from the Department of Pathology in June 1996.

The purpose of this award is to provide a prize to a resident who shows diagnostic excellence and academic achievement during their studies within the Department of Pathology and Molecular Medicine.

corbettaward2019april
Posted 2019 April 03
From https://www.seamo.ca/news/stories/winners-2018-2019-seamo-innovation-fund-announced
---
Congratulations to the 2018-2019 SEAMO Innovation Fund award winners! These 9 unique projects aim to transform healthcare delivery in Ontario in several domains
Dr. Neil Renwick - Preparing MicroRNA Profiling and Analysis for Use in Cancer Clinical Trial Research
The Innovation Fund was created by the 2008 Alternative Funding Plan (AFP) Agreement between the academic physicians, the Ontario Medical Association (OMA) and the Ministry of Health and Long-Term Care (MOHLTC). It provides short-term seed funding to support innovative projects and to enable academic physicians to develop programs sufficiently to qualify for additional support and evaluate novel strategies to transform health care delivery in Ontario.
This year SEAMO received 35 applications totalling $2.9 million in funding requests. SEAMO receives $650 thousand annually to support these applications and assist the winning projects in jump starting their research.
renwick2019april
EVENTS
Friday May 17
9:00-9:30 Gross Rounds - Gross Rm. - Dr. J. Tanguay
1:30-2:30 Hematopathology Morphology Round - Autopsy Conference Rm.
---
Monday 2019 May 20 - Victoria Day Holiday
Tuesday 2019 May 21
9:00-10:00 Neuropathology Conference Autopsy Conference Rm.
2:00-3:00 GI & Liver Conference - Multihead Microscope Rm (Richlab306A)
4:00-5:00 Path 830/930 P&MM Dept Research Seminar - Richardson Lab Amphitheatre - Tahir Kanji - MSc Candidate - MicroRNA Expression Profiling in Giant Cell Arteritis: Tissue and Plasma Comparison
and
Ivan Shapovalov - MSc Candidate - Elucidating isoform specific roles for calpain-1 and calpain-2 in breast cancer
Wednesday 2019 May 22
8:00-8:55 Renal Biopsy Round - Multihead Microscope Rm. (Richlab306A) - Dr. I. Young
8:30-9:20 P&MM Journal Club - CANCELLED this week.
9:00-9:55 GU: Testis - Richardson Lab Rm. 102 - Dr. C. Davidson
10:00-10:55 GI: Appendix - Richardson Lab Rm. 102 - Dr. A. Grin
11:00-11:55 Liver: Tumour & Tumour-like Lesions - Richardson Lab Rm. 102 - Dr. M. Schneider
Thursday May 23
11:30-12:30 Grand Rounds - Richardson Lab Amphitheatre - Drs. S. Varma & P. Greer - Ezrin Saga: Multidisciplinary collaboration to advance it from a prognostic biomarker to a promising therapeutic target in breast cancer.
Friday May 24
9:00-9:30 Gross Rounds - Gross Rm. - Dr. K. Vanderbeck
1:30-2:30 Hematopathology Morphology Round - Autopsy Conference Rm.
---
Thursday 2019 June 13 1:00-5:30pm Pathology & Molecular Medicine Annual Research Half Day - Kingston Yacht Club Upstairs SAVE the date!!! Guest speaker - Dr. Don Maurice. Similar presentation format as last year by grad students, post docs and AP residents.
---
See the Queen's University Events Calendar here
---
Courses offered in 2018 September: CANC499 * PATH425 * PATH499 * PATH823
Courses offered in 2019 January: CANC440 * PATH310 * PATH430/826
---
Announcements / Notices
2019 May 03
Office moves: Pathology Consultant Office has moved from Douglas 216 to Douglas 225A
Dr. Sandip SenGupta has moved from Douglas 211 to Douglas 216
Dr. Marosh Manduch has moved from Douglas 213 to Douglas 211
Dr. Yanping Gong has moved from Douglas 202 to Douglas 213
All phone numbers remain the same.
2018 November 16
Welcome to the Department Dr. Yanping Gong to the positions of Assistant Professor at Queen's University and Attending Staff Pathologist at the Kingston Health Sciences Centre with a focus in clinical pathology and perinatal pathology, effective 2018 Nov 19
2018 June 28
Welcome to the Department Dr. Yun Huang, Clinical Biochemist and Dr. Tao Wang, Pathologist, as of 2018 July 03.
Job Opportunities
Postdoctoral Research Fellowships – Computational Biology & Biophysics
Postdoctoral positions in computational biology and biophysics are available in the Panchenko Laboratory at Queen's University in the Department of Pathology and Molecular Medicine, Department of Biomedical & Molecular Sciences, and School of Computing (the laboratory is moving from the National Institutes of Health, USA in July 2019).
Posted 2019 April 29
Complete information here

Faculty Appointment in Translational Pathology/Molecular Medicine
Queen's University, Kingston, Ontario, Canada The Department of Pathology and Molecular Medicine at Queen's University invites applications from internationally recognized scientists whose research is congruent with the objective of building an outstanding program in innovative translational research linking diagnostic pathology and clinical management. The successful applicant will be eligible for a tenured appointment at the rank of Associate Professor or Professor and is expected to participate in education and supervision/mentoring of trainees at all levels. Salary will be commensurate with qualifications and experience. The preferred start date for this position is September 1, 2019.
Posted 2019 January 31
Complete information here

Post-doctoral Research Fellowship
Influence of the Host Microbiome on Factor VIII Immunogenicity A post-doctoral research fellow position is available as part of a 5-year NIH NHLBI-funded project aimed at furthering our understanding of the role of the gut microbiome as a determinant of factor VIII (FVIII) immunogenicity. Funds to initiate these studies have just become available.
Applications will be taken until position filled.
Posted 2018 October 4
Complete information here
---
Welcome to the Queen's Laboratory for Molecular Pathology
The QLMP is part of the Department of Pathology and Molecular Medicine at Queen's University, Kingston, Ontario. The QLMP provides rapid and economic advanced pathology services to researchers, students, clinicians, and private sector groups. The QLMP promotes productive interactions between scientists, clinicians, pathologists, and others by supporting research projects of common interest.
The QLMP offers a wide array of services including:
Histology
TMA design and construction
Whole slide scanning
TMA scanning
Customized immunohistochemistry and immunofluoroscence
Image analysis tools
Secure web database access and storage
Plastination
Electron Microscopy
NIBDGL
Welcome to The Canadian National Inherited Bleeding Disorder Genotyping Laboratory Providing molecular diagnostic services to the Canadian inherited bleeding disorder community.
---