Welcome to the Department
of Pathology and Molecular Medicine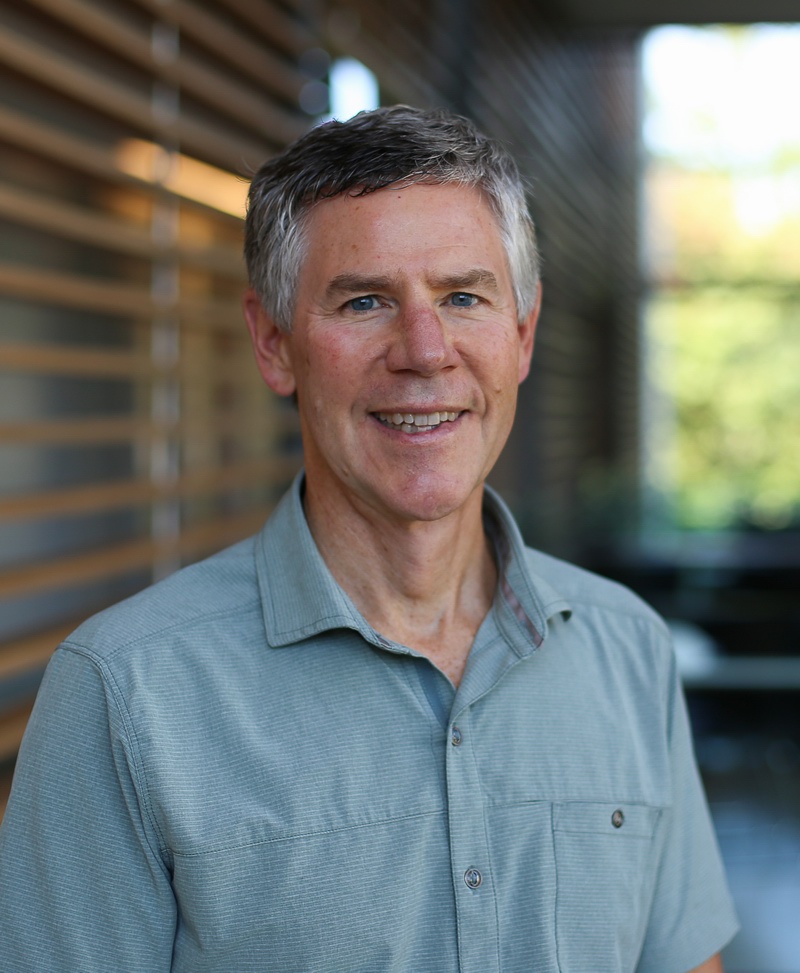 I am delighted to have recently assumed the role of Head in the Department of Pathology and Molecular Medicine (DPMM) at Queen's. This is an exciting time of growth and innovation in our Department which is uniquely placed at the interfaces between basic biomedical sciences, clinical laboratory services and the emerging field of personalized molecular medicine.
DPMM is home to many vibrant research programs with focussed areas of excellence including cancer biology and molecular hemostasis. We host the Queen's Laboratory for Molecular Pathology core research facility and also the Canadian Cancer Trials Group tumour bank. The well established DPMM Graduate program offers Master's and PhD degrees and a recently added a combined BScH/MSc degree that allows students to transition 4th year undergraduate research projects into accelerated Master's degrees.

>

Spotlight
Posted 2016 November 17
---
Faculty, trainees, staff, friends and family celebrated the career of Dr. Bruce Elliott this Thursday November 17th. Bruce gave a fascinating seminar which took us along his journey, highlighting some of his many landmark contributions to our understanding of breast cancer metastasis.

As one of the first recipients of a Terry Fox Foundation Scientist Award and a founding member of the Cancer Research Labs here at Queen's, Bruce started his independent research career by isolating a tumor cell line which he used in successive studies to identify and characterize several key signaling pathways that contribute to the metastatic process. This journey has recently led to his group identifying the Ezrin adaptor protein as a powerful biomarker and promising new therapeutic target.

Bruce was also honoured as the first recipient of The Bruce Elliott Award for Excellence in Graduate Teaching and Mentorship which was established this year by the Department of Pathology and Molecular Medicine to recognize outstanding faculty members who have demonstrated excellence in the teaching, supervision, and mentorship of graduate students throughout their graduate and post graduate training. Bruce's enthusiasm for research and education has inspired many of us over the years. We wish him well in his future emeritus role after his retirement this year.

elliott2016nov
Posted 2016 November 08
---
Congratulations to Jesse Lai (a PhD candidate in the Clinical and Molecular Hemostasis Research Group) on receiving a Canadian Hematology Society (CHS) Research Abstract Award.

Jesse will be presenting his project titled "Differential Glycosylation Between Recombinant Factor VIII Produced in Baby Hamster Kidney and Chinese Hamster Ovary Cells Confers Differences in Immunogenicity in a Humanized Hemophilia A Mouse Model" as an oral presentation at the American Society of Hematology (ASH) Annual Meeting in San Diego (Sunday, December 4th at 9:45am). This award will be presented that evening at the annual CHS Gala Dinner.

lai2016nov
EVENTS
Thursday December 8
12:30-1:30 Grand Rounds Richardson Amphitheatre Progesterone Receptor Modulator Associated Endometrial Changes (PAEC) - Dr. Christine Orr
4:00-5:00 Liver Biopsy Rounds Multihead Microscope Rm.
Friday December 09
9:00-9:30Gross Rounds - Dr. P. Manley Gross Room
12:00-1:00 **CANCELLED ** Cardiovascular Pathology Mini Series Richardson Lab Rm. 102 Dr. K. Cunningham
1:30-2:30 Hematopathology Morphology Round - Autopsy Conference Room
7:00- Path Christmas Social - Grizzly Grill - tickets available NOW! in the Richardson Lab Admin Office 202
---
Tuesday December 13
4:00-5:00 Path 830/930 Research Seminar - NOT SCHEDULED THIS WEEK
---
Monday 2017 January 02
Queens webmail login changes - instead of just netid you must now use netid@queensu.ca
New Years Day Stat Holiday Observed - The University is Closed
---
Courses offered in 2016 September: CANC497 * CANC499 * PATH425 * PATH499 * PATH823
Courses offered in 2017 January: CANC440 * PATH310 * PATH430/826
---
Job Opportunities
ACADEMIC ANATOMICAL PATHOLOGISTS (2 positions) Queen's University, Kingston, Ontario, Canada The Department of Pathology and Molecular Medicine in the Queen's University Faculty of Health Sciences is recruiting two (2) academic Anatomical Pathologists, one each with primary subspecialty training and diagnostic expertise in dermatopathology and gastrointestinal pathology, respectively. (more)
Tier I Canada Research Chair in Bioinformatics Faculty of Health Sciences and Department of Pathology and Molecular Medicine Queen's University, Kingston, Ontario, Canada. Review of applications will commence on March 1, 2016 and will continue until the position is filled. (more)
---
QLMP
Welcome to the Queen's Laboratory for Molecular Pathology
The QLMP is part of the Department of Pathology and Molecular Medicine at Queen's University, Kingston, Ontario. The QLMP provides rapid and economic advanced pathology services to researchers, students, clinicians, and private sector groups. The QLMP promotes productive interactions between scientists, clinicians, pathologists, and others by supporting research projects of common interest.
The QLMP offers a wide array of services including:
Whole slide scanning
Customized immunohistochemistry and immunofluoroscence
Image analysis tools
Secure web database access and storage
Electron Microscopy
---
NIBDGL
Welcome to The Canadian National Inherited Bleeding Disorder Genotyping Laboratory Providing molecular diagnostic services to the Canadian inherited bleeding disorder community.